FSHM Weekly - 19/1/20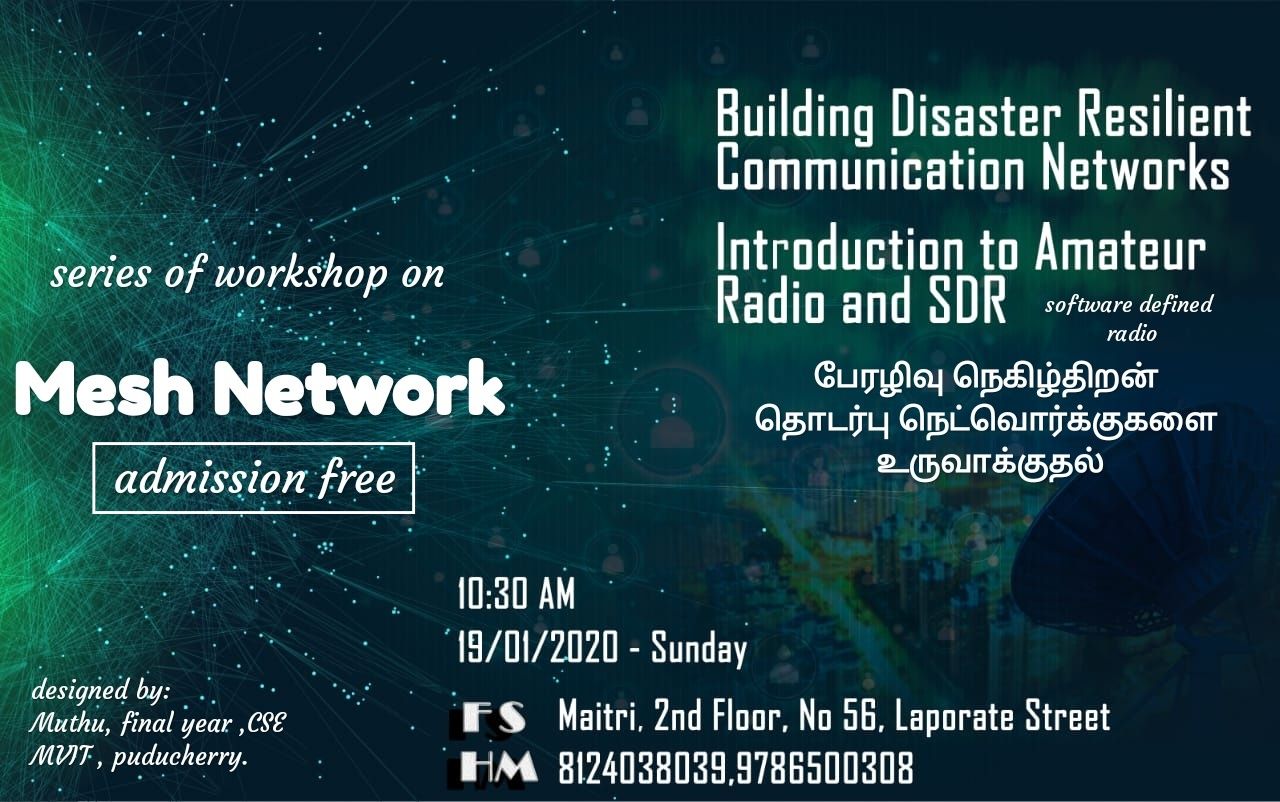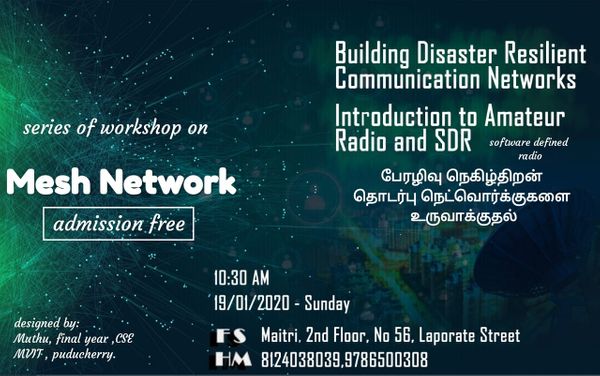 FSHM – Technical Session 2020-3
We had previous sessions on the need for decentralised, federated network tools, their implications, and working. Last week, we conducted a hands-on technical session on flashing your router with custom FOSS firmware. As a follow-up event, this week, we held an introductory session on building disaster-resilient communication tools.  
Agenda:
1. Disaster Resilient Communication Networks and Tools
2. Introduction to Software Defined Radio
3. Introduction to Amateur Radio(aka HAM Radio)
We had more than 20 participants; the venue was completely packed.   Arunekumar addressed the need for Free-software and gave an introduction for FSHM. This was followed by Ganesh's session on Scientific Temper, Critical Thinking, the need for an alternative mode of learning, understanding social problems, disasters - natural and human-made calamities. We showcased demo on understanding the working of Software Defined Radio using gqrx and Gnu Radio Companion.  Later on, we had a discussion on developing alternative Community Network Infrastructure.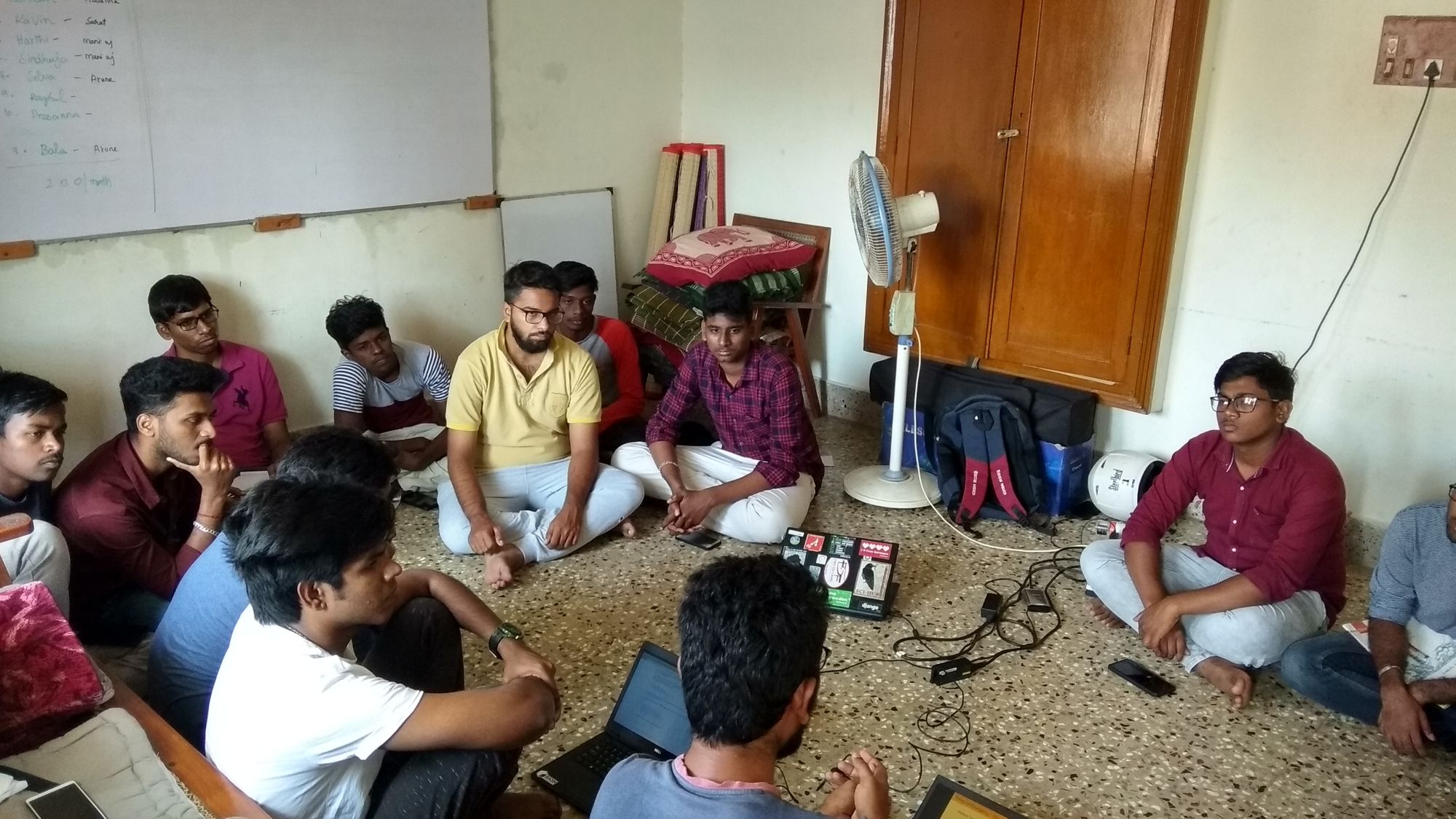 We concluded the meetup by sharing information on the SIG(Special Interest Groups) on Mesh Networks and OpenHardware. We are kickstarting our OpenStreetMap contribution next week, follow our social media handles for more information.  
Tools used: Hardware: Laptop with Gnu/Linux, SDR: RTL2832U
Software: Elementary OS, gqrx, GRC(Gnu Radio Companion)  
Special Thanks to Muthukumaran, for creating the event poster.