Accounts - September 2018
September 2018 was a busy financial month with a lot of donations & varied expenses. This shines light on that.
Banner Credits: Katerina Limpitsouni & Aggelos Gesoulis
This is the first accounts report for 2018. This report consists of the donations received for #SFDPY18 and the expenses around it.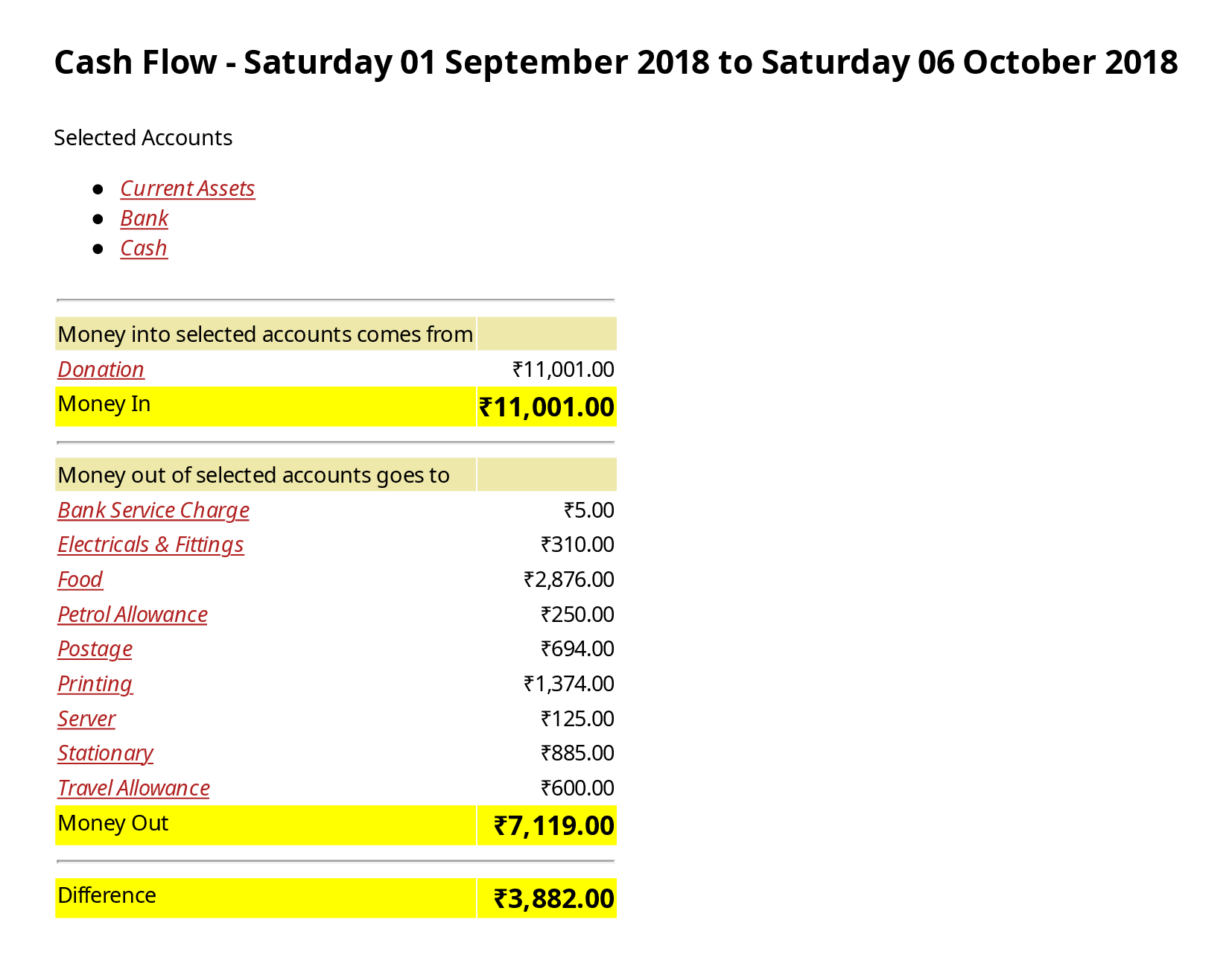 Report's PDF link - https://files.fshm.in/s/xHt4NNRo9DHZZoo
Accounting & report done using GNUCash (https://gnucash.org/)
Thanks to Maniraj for his efforts in purchasing the required materials during the SFD and regular meetups. He also coordinated with Kamal to provide accurate accounts for the expenditure.
Need for money
FSHM needs money for the following on a regular basis.
Meetings - Snacks, drinking water, coffee / tea
Server - Hosting blog, FSHM's files
Stationary - Paper, marker
Printing - Letters, manuals
Electricals & Fittings - Repairing the pedestal fan at Maitri
SFDPY18 expenses
There are other expenses incidental to the organizing of SFD.
Printing - Certificates, color posters, handouts, invitation letters.
Stationary - Threaded A4 envelope.
Postage - Stamp cost for posting formal invitation to institutions
Allowances - Food & Travel for volunteers traveling from distant places.
Food - Lunch, buttermilk